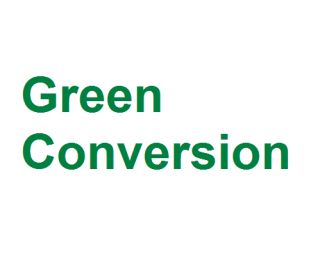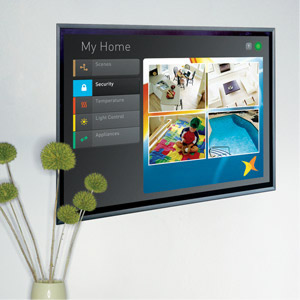 Home Automation

Various home automation systems are now available to home owners.

At their simplest, they may transmit an audio signal to every room in a home wirelessly. This means that instead of carrying a CD to a room where it is to be heard, the CD can be loaded onto a server and played concurrently in any room in the home. An example of such a system is Sonos.

At the other end of the spectrum, systems are available to transmit the audio visual signal to every room in the house. These systems can also control lighting, curtains, central heating and security cameras. Examples of such systems are Netstreams, Crestron, Control4 and AMX.

These systems can have a positive impact on the environment - lighting can be set to operate at, say, 90% of full capacity, which will increase the life of bulbs and reduce energy. The network can be programmed to switch off all lighting in the home from a central location (or a handheld control), to ensure no lights Lighting are left on all night.

In addition, a Honeywell Hometronic wireless thermostat and switch can be installed in lieu of the usual thermostatic valves to radiators. With thermostatic valves the radiator will always be switched on at the pre set level of the valve. The network can be programmed to switch a Hometronic valve on or off (and at varying temperatures) as many times as required in the day, to suit your family's lifestyle in the home.

Automatic blind and light control also has security benefits as well as saving energy - pre sets can be applied, which will work when you are away on holiday.

The cost of these systems really depends on the extent of functionality you require. If you intend to undertake extensive green conversion works to your home, we recommend that you consider at the very least installing hard wiring as part of the works. The wire is relatively inexpensive, and would enable you to install your chosen system another time.

If you would like to view the blog on the green conversion and renovation of a Victorian London apartment, click here.

greenconversion.co.uk © 2007 • Privacy Policy • Terms of Use